About Swa. Tatya Bapat Smruti Samiti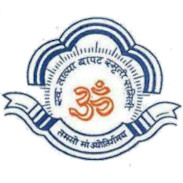 Saprem Namaskar,
The Sangh has a place of self-respect in the society today due to many specialties of the Swa. Tatya Bapat. The vow of 'Sangh Pracharak' in those specialties was followed by the self.Tatya Bapat. The RSS workers established the 'Swa Tatya Bapat' Smruti Samiti at Chinchwad (Pune) in 1996.
The committee has also built its own building with the support of all of us. With the objective of setting up the Committee, 'Cultural Promotion and Social Prosperity from the Service with the support of service-efficiencies', various initiatives and projects dealing with the subjects of education, social, health, rural development, self-employment as well as children and women have been successfully implemented.